TROUBLESHOOTING PRODUCTION STOPPAGES
Quick troubleshooting, efficient flows, happy employees.
We have the solution for you in Film the Fault!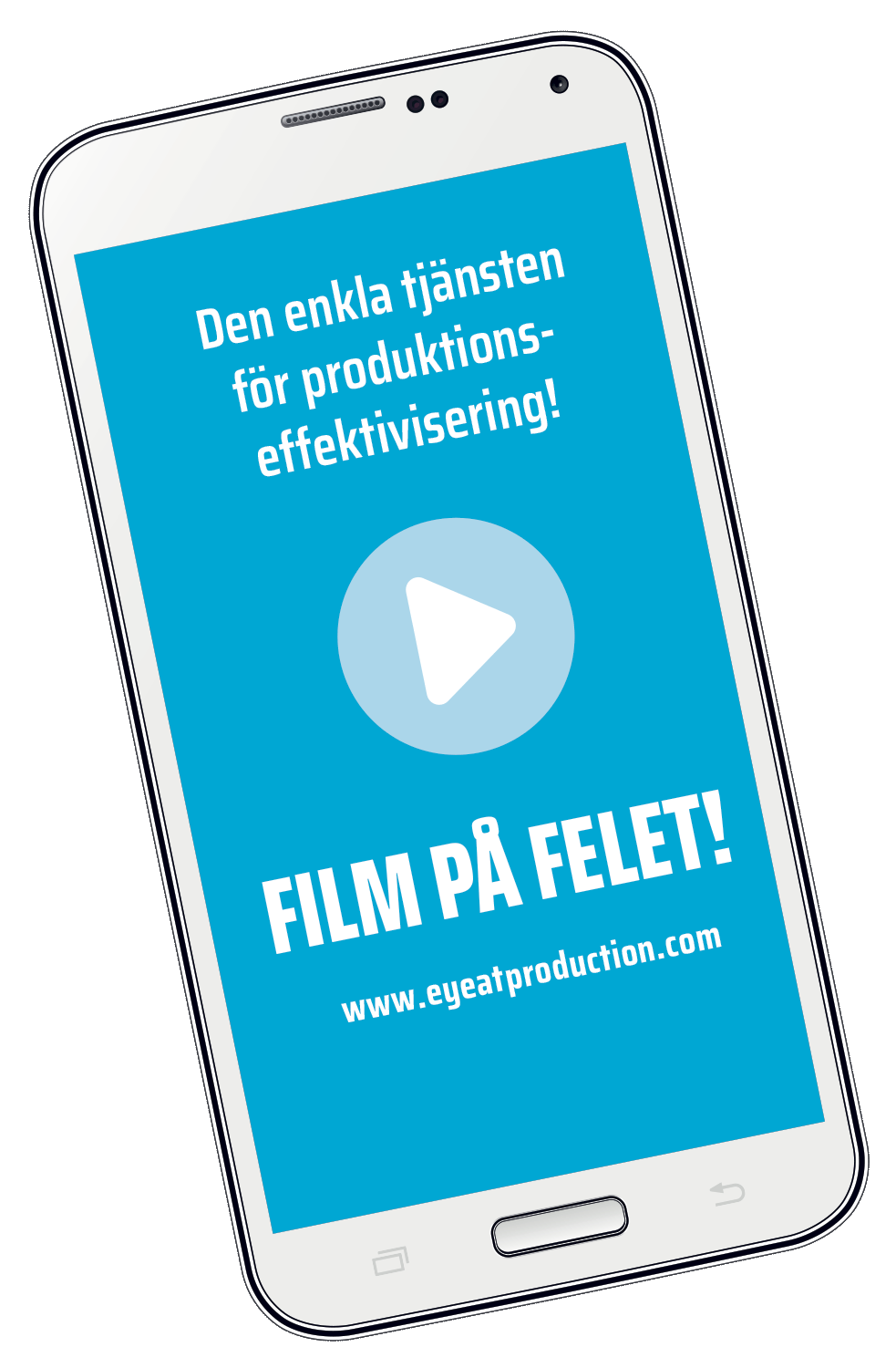 Film on Fault is a service designed to quickly and easily provide you with a film that facilitates troubleshooting of production stops. The aim is to reduce the number of unplanned stops and streamline production.
How does it work?
Using an Android phone and a magnetic holder, you can quickly and easily assemble everything needed. Then start troubleshooting with the app Film the Fault and you are here! The service currently works on Android phones.

PRODUCTION
Errors that occur during production can be passively debugged.

UNMANNED PRODUCTION
Start the troubleshooting at the end of the day, fix the morning after.

NEWLY INSTALLED MACHINES
Monitor new machines to find possible faults early.

KNOWLEDGE SHARING
Share videos of common problems with others in the organization.
| OPERATOR | Let the operator himself be involved in the troubleshooting of the machines he is responsible for. |
| --- | --- |
| MAINTENANCE MANAGER | Get an effective tool to use yourself or delegate to other staff for the purpose of eliminating recurring errors quickly and easily, often without your own intervention. |
| PRODUCTION MANAGER | Take advantage of higher machine utilization, higher production quality and increased efficiency. |
EASY TO USE
Get started yourself in under an hour. No technician needed.

FLEXIBLE
Move between different machines or positions in no time.

INCREASED PARTICIPATION
Allow your employees increased responsibility and sense of the maintenance.

BRAND INDEPENDENT
Solution for new and old machines regardless of manufacturer.
Evaluate today,  14 days for free!